About Us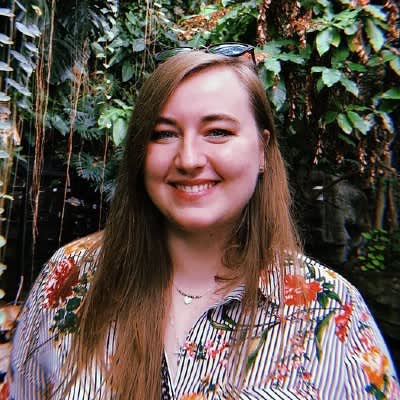 Since 2013, Grad School Hub has been the industry-leading source for graduate school rankings and research. We collect data from government databases, education organizations, and universities in order to rank the best graduate schools and programs in the U.S. We've built a wealth of resources to help you navigate choosing a degree, paying tuition, and measuring the impact a graduate degree can make on your life and career.
What We Do
We research

658

degree subjects to see how they'll impact your career.

We collect

17

datapoints on every graduate program we examine.

We rank

1,500+

graduate schools with our evidence-based methodologies.

We help

2 million

grad students make decisions each year.

We want

100%

of students to be debt-free.
As seen in:
Meet the Team
Andrea Perez

Schools Editor

Alma mater: University of South Florida

Andrea Perez is the schools editor at Grad School Hub who oversees our college rankings, school profiles, and other higher education coverage. A graduate school alumna of the University of South Florida, she previously served as an editor at The Simple Dollar, as well as a staff writer at Connect, USF's digital magazine.

Danika Miller

Higher Education Reporter

Alma mater: Western Washington University

Danika Miller is an education reporter at Grad School Hub who covers higher education news and trends, as well as paying for college. Her writing has also appeared in Best Value Schools, Affordable Colleges Online, and Her Campus, and her financial expertise has been featured in The Simple Dollar and CreditCards.com.

Contributing Writer

Rogelio Vazquez-Rivera

Engineering Manager

Alma mater: University of Puerto Rico at Mayagüez

Rogelio Vazquez-Rivera is the engineering manager for Grad School Hub. He began his career working at IBM building software for the collaboration solutions business. He holds a B.S. and an M.Eng. in Computer Engineering from the University of Puerto Rico at Mayagüez.

Maria A. Carballo

Marketing Lead

Alma mater: Bentley University

Maria A. Carballo is the business lead of Grad School Hub and Learn How to Become. She has 9+ years on marketing experience, started her career in consumer goods and pivoted to leading strategy for digital brands such as Reviews.com, Interest.com and The Simple Dollar. She graduated from Bentley University with a B.S. in Management and Marketing