What Millennials Need to Know Before Applying to Grad School
Student debt is the new norm
Average student debt: $29,400
31% of faqs/what-millennials-need-to-know-when-applying-to-grad-school regret paying for college instead of getting a job and carving out a spot in the job market
Average wage for young college graduates: $16.60 per hour.

$34,500 for a full-time year of work
That's the lowest average pay since 1998

The underemployment rate for college graduates is 18.3%
Millennials won't reach median wage until they are 30

Unlike their parents, who made it around their 26th birthdays

Only about one in 10 faqs/what-millennials-need-to-know-when-applying-to-grad-school define their job as a career
This debt can delay key life milestones:
Home purchases
Marriage
Having children

36% of faqs/what-millennials-need-to-know-when-applying-to-grad-school are living at their parents home
Tuition rates are increasing at twice the rate of inflation
Every nine years, the cost of higher education doubles
Are you considering grad school to give yourself an edge?
Balance costs with rewards:

Potentially growing $50K of debt to $150K is scary
There is a lot you can do with $100,000
First step: Know why the degree is important
Not always about more money:
Graduate degree is a necessary stepping stone
Graduate degree presents opportunity to hone skills and change career direction

Personal enrichment is a valid reason to go to school

Know that an advanced degree doesn't guarantee a big paycheck though
Creative Strategic Planning
You may decide that your time is better spent traveling the world or starting a business. But if graduate school is the answer, here are some ways to mitigate costs:
Look for a one-year program

Shorter program = Cheaper cost

Seek out funding opportunities:

Research and teaching assistantships:

Will typically cover the cost of:

Tuition
Come with a small living stipend

Work while in school:

Look for contract work instead of low paying internships

You can hold a full-time job while taking classes after hours or during weekends
Work before going back to school:

Gain some professional experience
Save money
More cash on hand = less you will need to rely on interest-heavy loans

Think like a salesperson:

While in school, focus on cultivating skills that can translate into an income.

Look for markets, like technology, that are rapidly growing and facing a severe skills gap.

Ask for employer support:

Some companies offer a formal tuition reimbursement program to their employee

Don't assume that the conversation is closed.
You may be able to negotiate a tuition reimbursement by committing to a longer tenure at your company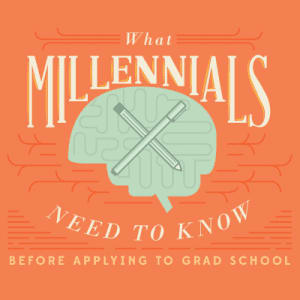 Sources:
http://www.forbes.com/sites/raymondjames/2014/01/13/applying-to-faq/is-grad-school-worth-it-what-faqs/what-millennials-need-to-know-when-applying-to-grad-school-need-to-know/
http://www.theguardian.com/money/us-money-blog/2013/dec/06/student-loan-debt-minimum-poverty-wage-jobs
http://washington.cbslocal.com/2013/08/02/poll-record-number-21-million-young-adults-living-with-parents/
Advancing your education may be a big goal or something you see as necessary for growing in your career. But what is a master's degree and what are the master's...
Seniors were greatly affected during the COVID-19 pandemic. They were the age range of hospitalization and death, and senior living communities and healthcare workers had to take extreme measures to...
Nurses have always been in demand, but this is a great time to enter the field if you're considering a career as a nurse. The nursing profession is currently set...