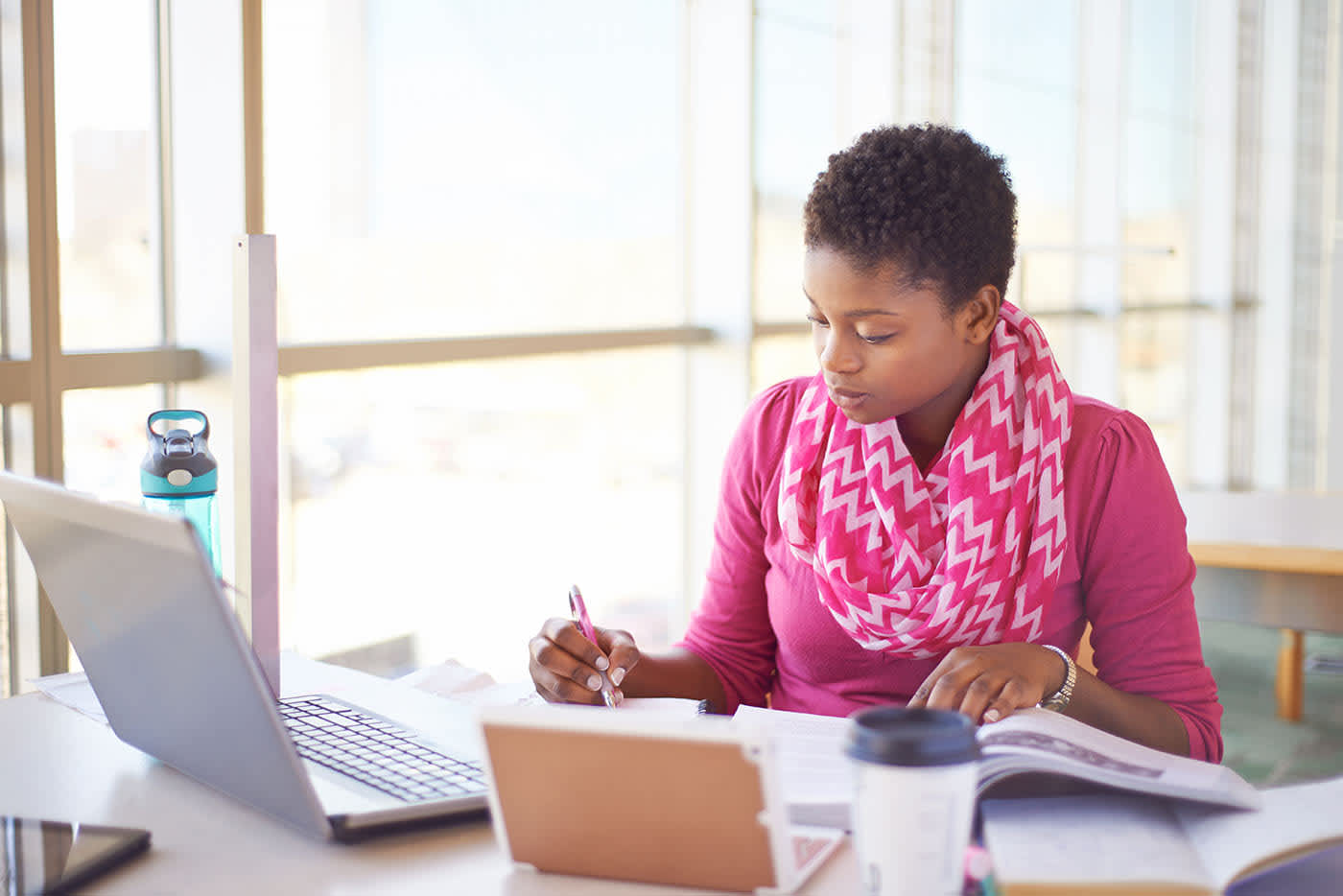 10 Most Affordable Doctorate in Higher Education Online

GradSchoolHub.com is an advertising-supported site. Featured or trusted partner programs and all school search, finder, or match results are for schools that compensate us. This compensation does not influence our school rankings, resource guides, or other editorially-independent information published on this site.
Discover a program that is right for you.
Today's online Ed.D in Higher Education is a veritable, virtual gateway to a fantastic future working in higher education. In times past, this was a classroom-only endeavor, but today, almost anyone with the will and desire can truly achieve their higher education doctorate online. Next area of common concern: what are some of the quality yet affordable schools out there through which the Higher Education Ed.D online can be earned?
We've done the legwork and research and have now compiled the results. The following breakdown is a deeply-researched and current listing of 2020's 10 most affordable doctorate degree programs in higher education online.
Explore these promoted online degree programs.
These top, accredited schools offer a variety of online graduate degree programs. Figuring out where to apply? Consider one of these online Master's or PhD programs.
Most Affordable Doctorates in Higher Education
Appalachian State University

Appalachian State University is a public coed university which was founded originally as a "teacher's college" in 1899. The goal of this school would be to specifically shape the minds and skillsets of future educators for years to come. This self-professed goal has not changed, although, since those times, the school has taken on a number of other specialties as well. The Educational Leadership Ed.D offered by the university is a hybrid, online and in-class program. In addition, the school boasts an impressive six distinctly separate concentrations for this particular degree.

In 1917, the Ball Brothers, now famous for their founding of the Ball Corporation, took over a faltering school called the Normal Institute. Under its new leadership, this school would then rise back to greatness under a new leadership and name – Ball State University, or BSU. Among its many offerings today, BSU provides a noteworthy Doctor of Education in Higher Education. Additionally, the school offers very similarly aligned Doctorates in Adult and Community Education as well as Community College Leadership.

One of eight publicly-funded universities in the state of Mississippi, Delta State University provides a great opportunity for those seeking a quality yet cheap online higher education Ed.D. Here, the student gets to choose from one of three great tracks in the Doctor of Education in Professional Studies: Higher Education, Educational Leadership, and the often hard-to-find Curriculum and Instruction concentration. In all tracks, however, a keen aim in the building of leadership skills prevails.

East Carolina University, also commonly known as ECU, is the third largest school in North Carolina and is officially recognized as one of the nation's select Innovation and Economic Prosperity Campuses. Those seeking a doctorate in higher education here will find a great hybrid program aimed at creating leaders in the K-20 educational industry. The program and university are also members of the Carnegie Project. To attend, one must have the required master's degree as well as considerable work experience in the educational field.

Founded in 1865, Indiana State University has garnered a name for itself with over 100 undergraduate majors in addition to another 75 professional and special graduate programs. The Educational Administration Ph.D at ISU also features several specialization choices in this particular degree program, such as school administration and leadership in higher education. Students can also choose from an exclusively online program or to incorporate brick-and-mortar classes into their program as well.

Saint Cloud State University

Founded in 1869 along the Mississippi River, St. Cloud State University has made many futures secure over the decades. It is known for being the largest provider of higher education in the state of Minnesota as well as a top school in the Minnesota State Colleges and Universities System. The Higher Education Administration Ed.D. here takes a highly concentrated approach on leadership values and skills in higher education specifically. Flexible course schedules and tailored programs for working professionals also make this program and school a preferred choice.

The University of Florida, also known as UF, encompasses a grand 2,000-acre parcel in Gainesville, Florida and began as a subtle startup in 1853. This is officially considered to be a public land, sea, and space grant university. UF's respected Higher Education Administration Degree is a hybrid program, utilizing on and off-campus resources and classrooms. This is a blended format curriculum based on cohort style administration. While assistantships aren't offered for the school's Ed.D program, they are offered to its very similar Ph.D program.

University of Nebraska-Lincoln

With Warren Buffett among others included in its great list of respected alumni, the University of Nebraska – Lincoln has a reputation for success stories. The school was first charted in 1869 as part of the famous 1862 Morrill Act and has since only further established itself in the callings of higher education. Here, students have access to a pleasantly wide variety of education Ph.D and Ed.D degree routes. Ample state certifications, endorsements, and specialized training programs also greet those in attendance here.

University of North Dakota

The University of North Dakota serves as not just a higher learning institution, but also as a historic point of value. It is the state's oldest university and was actually established before this territory of the United States was actually part of any state. Today, students at the university have access to online and distance learning options as well as the ability to combine both within their chosen program of study. This is a 90-credit program that is eligible for in-state tuition rates despite the student's true state of residence.

University of South Alabama

A higher education online Ed.D doesn't get much more straightforward than that provided by the University of South Alabama. Here, the choice is simple – the student can choose from either a focus path of P-12 Leadership or Higher Education Leadership. No matter the choice, this is a hybrid program requiring at least a 3.25 GPA of prior students for entry. The University of South Alabama was formed in 1963 as a public national research university and is often lovingly and quite simply referred to as "South."
Our Methodology, Explained
Grad School Hub compiles rankings based on public data released from educational, commercial, and government databases. Sources such as the National Center for Education Statistics and the U.S. Bureau of Labor Statistics play a significant role in how we source our educational data. After collecting insight for each institution, we organize information into five weighted categories.
| | | |
| --- | --- | --- |
| Metric | Data Used | Percentage |
| Academic Quality | Full-time faculty percentage, student-to-faculty ratio, student retention and graduation rates | 30% |
| Affordability | Tuition rates, median student debt, and financial aid | 10% |
| Reputation | Admission and enrollment rates | 30% |
| Program Offerings | Number of program options | 20% |
| Online Enrollment Score | Portion of learners taking at least one online course | 10% |
A more comprehensive evaluation of how each category is determined and scored is accessible on our Ranking Methodology page.
Additional Online Doctorate in Higher Education Offerings:
Northcentral University
Ed,D Leadership in Higher Education
Tuition: $10,368
For more information: Northcentral University
Indiana University
Ph.D in Higher Education
Tuition: $10,388
For more information: Indiana University
University of Alabama
Ed.D. in Higher Education Administration
Tuition: $10,470
For more information: University of Alabama
Walden University
Ed.D in Higher Education
Tuition: $12,075
For more information: Walden University
Western Illinois University
Ed. D in Educational Leadership
Tuition: $12,655
For more information: Western Illinois University
Explore Similar Industries
Frequently Asked Questions
What are the Career Options for an Online Doctorate in Higher Education Degree?
The education industry is a massive one and is only expected to grow and evolve as time goes on, just as it has for decades and even centuries before that. To that end, one can only theorize as to the types of new education-based jobs that will arise. For the here and now, however, there are still many excellent professional roles with which to take advantage of that newly earned Doctorate in Higher Education. The following careers represent just a small sample of those available to this particular doctorate graduate.
Thesis Advisor
Degree Program Director
Associate Director of Administration and Learning
Enrollment Advisor
Director of Diversity and Inclusion
Senior Researcher
Professor
School Principal
School President
Director of Curriculum Development
Director of Evaluation
How Much Can You Earn with an Ed.D in Higher Education?
As one can begin to see from such a list as the one above, there is a wide range in careers utilizing the Doctorate of Higher Education, and there will continue to be such variation. As such, it's not possible to give a blanket estimate of salaries earned in the entirety of this line of work. Nonetheless, it is accurate that most earners bring in numbers above $80,000 per year. In fact, the great majority of those utilizing this particular degree in a directly relevant role tend to make over $100,000 per year and in many cases, much more than this.
What are the Various Disciplines of Higher Education?
Higher education is far from being some one-dimensional concept. Rather, it is a multi-dimensional discipline composed of a variety of sub-sciences and areas of additional and separate studies and specializations. The following are some of the intertwined disciplines of higher education.
Education – Pre-K Through College
Psychology
Sociology
Neuroscience and Brain Development Sciences
Organizational Leadership
Communications
Mathematics
Organizational Development
Management
Social Sciences and Diversity
Is There a Way to Speed-up the Process of Earning an Online Degree?
In short, there really is no way to effectively shorten the amount of time it takes to complete a typical higher education Ph.D or Ed.D There are ways, however, with which one can sidestep needless additional course and class time as well as their associated costs. One area of control here is that of initial school selection. While generally, all schools will run a fairly similar span of time for the degree's completion, there are sometimes subtle differences in credit hour requirements and courses which can, in the end, save a little bit of time. Don't expect to trim much here, though.
On the way up the ladder to the Pd.D or Ed.D program, some schools offer work-to school experience credits. This essentially gives college coursework credits for relevant real-world experience the student may already have gained by other means. At the graduate level, these offerings tend to taper off.
Finally, working hard and scheduling the maximum credit hours per semester that you can effectively handle is the last way to limit extra time spent in school earning that coveted degree. Failure of courses at this level can be quite detrimental, and withdrawals, or the infamous "W" mark should also be avoided at all costs. By doing all of these things, you've effectively assured that the amount of time you'll need in school in order to obtain the degree is no longer than is absolutely necessary.
How Does the Financial Side of the Online Doctorate Work?
One option all have in funding this educational path is that of personally funding it. In doing so, the student essentially pays their school of attendance directly for each class being taken. This seldom needs to be done all at one time, and most going through school via this route pay per class or per semester as needed. Incremental payment plans are also quite common.
Unfortunately however, most students are not able to come up with such funds while also devoting their wholehearted efforts toward earning that higher education. In such cases, one option is to apply to varying grants and student loans provided by the US Government and any private organizations. This information as well as help with completing these research and application tasks are typically available within all school's student aid offices or via student counseling services. Admissions offices are also typically happy to point the way to those needing direction in the financial realm.
One more option in seeking funding can be found in outside private lenders. Many banks offer lending for various purposes, including education, regardless of whether or not a previous account has ever been held there. In all cases, however, it is extremely important to be sure your school of choice is one that is nationally accredited.
Proper accreditation means the difference between funding an education that is official and recognized everywhere and funding one that is not. To verify that your prospective school of choice is, in fact, nationally accredited, you are recommended to check with the US Department of Education Database of Accredited Postsecondary Institutions and Programs. This database is regularly maintained by the federal government and lists all schools accredited by the various US official accrediting bodies.
What are Some Additional Factors to Consider When Choosing a School?
While the distance learning format and affordability concerns are certainly key factors in many students' decisions on where to ultimately attend, there are truly a number of other factors which also can help to finalize a well-informed decision here. In fact, according to the leading ranking system provided annually by US News and World Report, there are dozens of factors that can be used to determine a school's "greatness" or even lack thereof. Just a few of these factors include:
Graduation Rates
Cumulative GPAs
Diversity of Attendees
Diversity of Courses and Programs Taught
Price Per Credit Hour
Rate of Employment Among Graduates
Summary
A doctorate degree is virtually the highest, most esteemed, singular form of education with which one can present themselves to the entirety of the professional world. And while earning such a merit is certainly always going to be worthy of monumental efforts, sometimes finances and physical circumstance prohibit attendance in the traditional, brick-and-mortar institution. The result of this truth has been the birth of a robust field of prestigious colleges and universities across the nation offering their precious wares to virtually anyone living anywhere. This is the fantastic world of distance learning.
The above-listed doctorate degree statistics and accompanying institution information were meticulously gathered and checked for accuracy in an effort to bring the world of higher education that much closer to you. We sincerely wish you the best in the pursuit of your very own Ph.D or Ed.D in Higher Education.
This concludes our ranking of the 10 Most Affordable Doctorate in Higher Education Online.
GradSchoolHub.com is an advertising-supported site. Featured or trusted partner programs and all school search, finder, or match results are for schools that compensate us. This compensation does not influence our school rankings, resource guides, or other editorially-independent information published on this site.
Discover a program that is right for you.
Explore different options for you based on your degree interests.