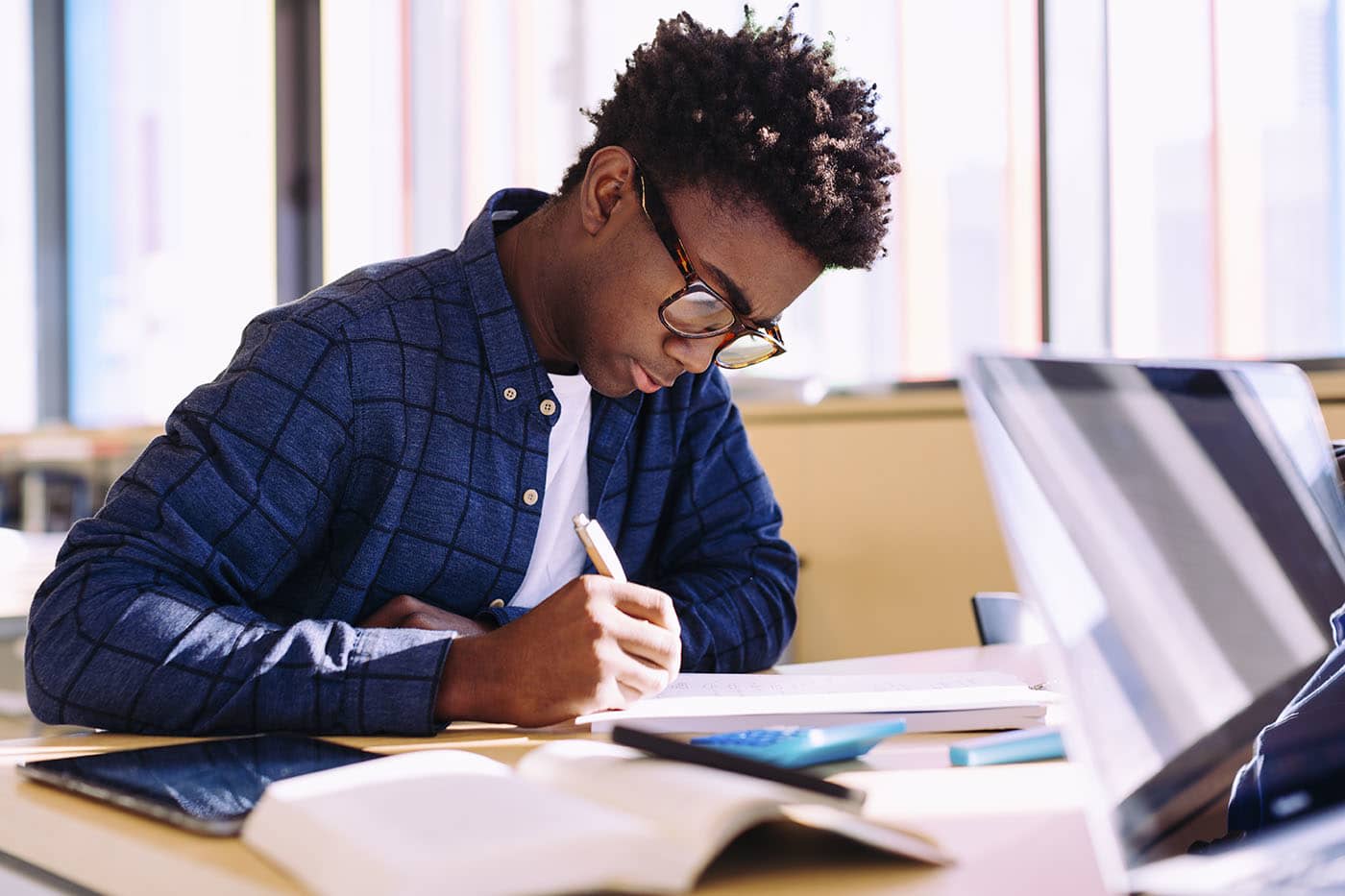 Best Master's Degree in Counseling
GradSchoolHub.com is an advertising-supported site. Featured or trusted partner programs and all school search, finder, or match results are for schools that compensate us. This compensation does not influence our school rankings, resource guides, or other editorially-independent information published on this site.
Discover a program that is right for you.
Becoming a counselor requires rigorous training and on-the-job experience. Aspiring counselors can qualify for entry-level positions with a bachelor's degree, but earning an online master's in counseling opens up additional job opportunities in the field of mental health.
According to the National Center for Education Statistics, the median annual tuition cost for a Master's in counseling is about $12,170 for public tuition and fees for the 2019-2020 academic year for in-state graduate students.
The most affordable online counseling degrees take approximately two years to complete. Universities use different application requirements, which can include prerequisite coursework in psychology or counseling and a minimum undergraduate GPA. The Bureau of Labor Statistics (BLS) projects jobs for counselors to grow by 25% between 2019 and 2029, much faster than the national average growth rate for all occupations (4%).
Read on to explore some of the most affordable master's in counseling programs, including information on accreditation, courses, and potential career paths.
Counseling Master's Programs for You
These top schools offer a variety of online graduate degree programs. Figuring out where to apply? Consider one of these online Master's or PhD programs.
Best Online Master's in Counseling Programs
Becoming a counselor can take years of studying, but the good news is that if you are interested in obtaining a master's in counseling, you can obtain it online. A master's in counseling will prepare you to be a licensed counselor, social worker, mental health specialist, or psychologist. You should complete at least 30 or more credits to earn your degree, depending on the master's in counseling program requirements. Students will take courses like psychopathology, professional counseling, group counseling theory and practice, marriage and family therapy, addiction, and substance abuse.
An online master's in counseling will allow you to set your schedule to complete assignments. You can choose to enroll in the program part-time and full-time. A full-time program usually consists of four academic semesters, with each semester consisting of at least nine to 12 credit hours. However, a full-time program can be completed within two years, while a part-time program may take three years or more.
Admission Requirements for Online Master's in Counseling Programs
The admission requirements to apply for an online master's in counseling program varies by program. However, most online master's programs in counseling require candidates applying to hold a bachelor's degree and a minimum 2.5 GPA. Additionally, students should submit an official transcript, letters of recommendations, and a personal statement. Not all programs require GRE/LSAT/ETC scores. However, some may require a GRE.
What Common Courses Are Offered in Master's in Counseling Program?
Courses in an online master's in counseling program emphasize assessment and counseling techniques, psychological development, and research methods. Graduation requirements can also include one or more practicums or internship experiences. Practicums and internships allow degree-seekers to apply new knowledge and skills in clinical settings and network with future peers.See below for five common courses in many of the most affordable online counseling programs. Keep in mind that course names and requirements vary by program. Prospective students can contact a university to gain specific information about a master's in counseling online program.
Human development refers to people's physical and mental growth over a lifetime. This course emphasizes major theories and how people transition between life stages. Learners leave this introductory course with a basic understanding of fundamental psychology principles, concepts they can build upon in more advanced coursework. Additionally, human development exposes degree-seekers to different reasons why people seek counselors. This knowledge helps students select an appropriate concentration and career path.
This course helps students form their own answers regarding how counselors help patients and work with them effectively and appropriately. Learners analyze different theoretical approaches and how each can affect the counselor-patient relationship. Students also evaluate their personal values and determine how those values might affect their future interactions with patients. Like with human development, degree-seekers take theories of counseling in their program's first year.
Career counselors help people explore careers, define career goals, and deal with unexpected events that include losing a job unexpectedly. Learning outcomes include understanding the importance of career assessments and how career counselors use the results to help their clients create a career plan. This course appeals to students training for a career as a high school career counselor. Graduates can also pursue jobs at employment agencies.
This advanced, specialized course covers how people react to trauma and how counselors can mitigate the effects. Coursework trains degree-seekers to quickly evaluate patients, apply crisis counseling best practices, and use psychological first aid. Counselors who specialize in crisis counseling work with patients immediately after a traumatic event to ensure that they do not develop post-traumatic stress disorder, depression, anxiety, or other long-term psychological disorders.
No matter their concentration, counselors should know how to identify whether a patient has a psychological condition that can include major depression, anxiety, or schizophrenia. Coursework includes using the Diagnostic Statistical Manual to analyze concepts such as differential diagnosis, psychopathological assessments, and cultural factors that can lead to a mental health disorder. This upper-level course can require multiple prerequisites. Learning outcomes may include applying evidence-based counseling best practices to diagnose disease.
Concentrations in Masters in Counseling
A master's in counseling can open doors for you in various fields such as family and marriage counseling, substance abuse counseling, mental health counseling, and more. The five most popular concentrations in Master's in counseling include career or vocational counseling, mental health and wellness counseling, rehabilitation counseling, addictions counseling, and marriage and family counseling.
With a concentration in career or vocational counseling, you can counsel individuals on career life and career planning. A concentration in mental health and wellness will give you the skills to specialize in mental health like anxiety and depression. A concentration in addiction counseling will give you the ability to help individuals addicted to drugs, alcohol, painkillers, and other substances. Lastly, specializing in marriage and family counseling will enable you to counsel relationships, families, and marriages.
Most master's in counseling programs require 35- 60 credits. Mental health counseling usually requires 60 credits. However, the number of credits will depend on the program you choose since all programs have different requirements.
Featured Online Behavioral Psychology Programs
Find a program that meets your affordability, flexibility, and education needs through an accredited, online school.
Career and Salary Outlook for Master's in Counseling Graduates
Source: BLS
While earning a master's degree, counseling majors can work with their academic advisor and university career counselors to explore potential career paths and prepare accordingly. Learners should start this process as soon as possible, as each job may use different licensure or certification requirements.Read below for four career opportunities for online master's in counseling alumni. The BLS projects the need for each position to grow significantly between 2019 and 2029. These professionals earn median salaries that allow them to live comfortably in most parts of the county.
School and Career Counselor: These counselors work with high school students to identify strengths, transferable skills, and roadblocks to academic success. They work with learners one-on-one or in small groups and collaborate with teachers, administrators, and parents. They need a state-issued license and a master's degree.
Rehabilitation Counselor: People with mental or physical disabilities turn to rehabilitation counselors to learn new skills and receive career training. These counselors also refer clients to other services and create treatment plans. They may specialize in a specific group, such as young adults, the elderly, or veterans.
Marriage and Family Therapist: These therapists work with couples and their children to identify relationship problems and suggest solutions. Primary job responsibilities include meeting with clients in small groups, maintaining confidential records, and referring clients to other professionals. Many professionals start a private practice to help people in their community.
Health Educator and Community Health Worker: These professionals serve their town or city by providing educational programs and small group counseling sessions that promote mental and physical health. Health educators can work at public health departments or hospitals, while many community health workers find employment at social services agencies.
What is the ROI for a Master's in Counseling degree?
In general, the tuition for a master's in counseling will largely vary depending on the program you select. For example, an online master's in counseling at a public college will be more affordable than an online master's in counseling at a private college. The BLS projects that the jobs for counselors will grow by 25% by 2029, which is 4% faster than the national average growth rate for other jobs in the U.S.

Your financial return on investment will depend on various factors such as where you live and where you work and your experience level. According to the BLS, the average annual wage for school and career counselors was $58,120 in May 2020, while the average annual salary for elementary and secondary school counselors was $64,960. The lowest annual salary was received by healthcare and social assistance professionals, with an average annual salary of $42,300.
Why Should I Get a Masters in Counseling?
Some entry-level counseling positions require only a bachelor's degree, and professionals can explore additional job opportunities with an online master's in counseling. With this degree, counselors can make a positive impact on people's mental well-being.
Opportunities to Make a Difference

If you're passionate about helping people and feel curious about human behavior, mental health, and psychology, a counseling career may be a good fit for you. As you immerse yourself in your work, you'll be able to witness life-changing experiences.

Range of Career Paths

Counselors can work in a variety of settings such as rehab centers, state centers, public and private schools, hospitals. This kind of flexibility and mobility can allow you to consider various career paths, locations, and work environments. Some degree-seekers earn a master's degree to gain the research and analytical skills they need for a doctoral program.

Job Fulfillment

The demand for the most recognizable counseling careers is growing and is expected to keep a steady rise. For example, school and career counselors can expect eight percent job growth from 2019 to 2029, while mental health counselors could witness a 23 percent growth. by 2026. A master's in counseling can also help you achieve a greater professional milestone, gain more experience, and even help you switch your career.
Accreditations for Master Programs in Counseling
Prospective degree-seekers should consider only the best affordable master's in counseling programs. At a minimum, a university should possess regional accreditation. In the United States, six regional accreditation agencies determine whether colleges and universities provide a satisfactory educational experience. Individuals who graduate from a school that lacks this essential accreditation may face difficulty obtaining a job, licensure, or certification.
Online learners should also feel assured that their program provides the same educational experience that on-campus students receive. The Distance Education Accrediting Commission (DEAC) awards national accreditation only to colleges and universities that offer excellent online programs. Learners should disregard online degrees that lack DEAC accreditation.
Some of the most affordable online counseling degrees feature programmatic accreditation from an outside organization, such as the American Psychological Association. The Council for Higher Education Accreditation maintains a list of all reputable programmatic accreditation agencies on its website.
Certifications and Licensure for Counseling Majors
Counselors may need a license or certificate to practice. States issue licenses to candidates who meet specific qualifications and mandate renewal requirements. Professional organizations award certifications to professionals who meet similar criteria. Workers with an online master's in counseling may need one or both to obtain fulfilling and lucrative positions.
Licensed school counselors with at least two years of experience and a master's degree can earn the NCSC. The certification requires an endorsement from an NCSC-certified counselor and supervised work experience. School counselors with this certification may receive an automatic pay raise and other benefits, depending on where they work.

">
Each state uses different licensure requirements that can include a master's degree, up to 4,000 hours of supervised work experience, and passing both a clinical and a state-specific ethics exam. States also require continuing education hours from authorized vendors, such as universities and professional organizations, for renewal purposes.

">
Educational requirements can include a master's or doctorate, depending on the state. States also ask that candidates pass one or more examinations, attain supervised work hours, and submit a criminal background check. After earning one of the most affordable online counseling degrees, candidates may need up to two years to meet these and other requirements.

">
Scholarships for Master Counseling Students
Master's degree-seekers can explore multiple scholarship opportunities to help cover education costs. Prospective learners can click the embedded links below to view any updates to application requirements, deadlines, and award amounts.
Who Can Apply: Undergraduate and graduate degree-seekers who participate in initiatives that advance social and economic justice can apply. The scholarship committee considers applicants' financial need. Applicants must submit a 1,000-word personal statement, two recommendation letters, and FAFSA results by the April 1 deadline. Awardees receive notification in the summer.
Amount: $15,000
Who Can Apply: The American Psychological Foundation awards this grant to master's and doctoral degree-seekers who specialize in anxiety research. Application materials include a five-page research proposal, project timeline, expected budget, and resume. The grant committee uses a Sept. 15 application deadline and does not provide feedback on applicants' research proposal.
Amount: $8,500
Who Can Apply: Master's and doctoral degree-seekers majoring in mental health can apply for this annual award. Applicants submit a resume reflecting their involvement in either extracurricular or volunteer activities, unofficial transcripts, and an essay containing 2-3 pages on a prescribed topic. Applications are due by March 5. The Melanie Foundation announces recipients on June 30.
Amount: $2,500
Who Can Apply: This grant awards funding to one student performing original research concerning the psychological stigma surrounding visible disabilities. Applicants should apply by Oct. 1 and submit a goals statement, project timeline, and one recommendation letter from a faculty advisor. Recipients can spend the award money on any research-related expenses.
Amount: $10,000
Who Can Apply: This scholarship supports students who live in Dauphin, Cumberland, or Perry County. Applicants must plan to pursue a degree in dentistry, nursing, physical therapy, or engineering. The scholarship committee may select multiple recipients. Applicants must demonstrate community service experience and must submit a personal essay describing their interest in their chosen field.
Amount: Varies
Deadline: March 15
If you're looking to obtain a master's in counseling, there are multiple scholarships to explore. Prospective students can begin applying for these scholarships by researching each one to see if they qualify. Most scholarships require a personal statement letter, at least two recommendation letters, undergraduate transcripts, and FAFSA results. FAFSA can also help provide financial assistance to students who need financial support.
Featured Online Organizational Psychology Programs
Find a program that meets your affordability, flexibility, and education needs through an accredited, online school.
Frequently Asked Questions About Master's in Counseling Programs
What can you do with a master's degree in counseling?
The answer depends on which concentration degree-seekers select. Graduates can work in hospitals, schools, or social welfare agencies, among other job sites.
How long does it take to get a master's degree in counseling?
A typical master's in counseling online program requires two years to complete. Part-time degree-seekers may need an additional year. Some universities may also offer an accelerated option.
How much does it cost to get your master's in counseling?
Learners should expect to pay the same per-credit tuition rate as on-campus students. However, online learners save money on their education by not commuting to campus, living in a dorm, or paying for a meal plan.
What is the highest-paying counseling job?
In 2019, licensed psychologists earned a median annual salary of $80,370, according to the BLS. Salaries vary throughout the United States.
Can you get a masters in counseling online?
Yes, you can get a master's in counseling online. Most online master's in counseling require students to earn 45 to 60 credits. However, each program has different requirements.
What Are the Top Online Master's in Counseling Programs? Here Our Top 10
Our list is based on specific metrics we consider for affordability rankings. The average net price above is based on the total price for out-of-state students living off-campus (not with family) in 2019-2020. For more details on how we rank schools, see our methodology page.
Our Methodology, Explained
Grad School Hub compiles rankings based on public data released from educational, commercial, and government databases. Sources such as the National Center for Education Statistics and the U.S. Bureau of Labor Statistics play a significant role in how we source our educational data. After collecting insight for each institution, we organize information into five weighted categories.
| | | |
| --- | --- | --- |
| Metric | Data Used | Percentage |
| Academic Quality | Full-time faculty percentage, student-to-faculty ratio, student retention and graduation rates | 30% |
| Affordability | Tuition rates, median student debt, and financial aid | 10% |
| Reputation | Admission and enrollment rates | 30% |
| Program Offerings | Number of program options | 20% |
| Online Enrollment Score | Portion of learners taking at least one online course | 10% |
A more comprehensive evaluation of how each category is determined and scored is accessible on our Ranking Methodology page.
GradSchoolHub.com is an advertising-supported site. Featured or trusted partner programs and all school search, finder, or match results are for schools that compensate us. This compensation does not influence our school rankings, resource guides, or other editorially-independent information published on this site.
Discover a program that is right for you.
Explore different options for you based on your degree interests.