Most Affordable Online Master's in Sports Management in 2021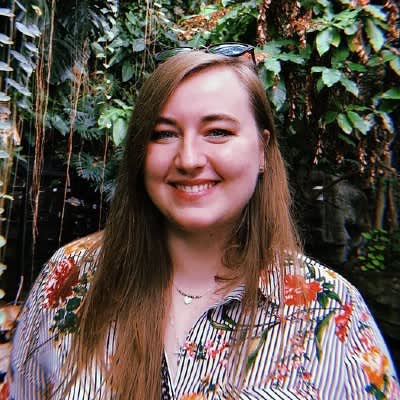 GradSchoolHub.com is an advertising-supported site. Featured or trusted partner programs and all school search, finder, or match results are for schools that compensate us. This compensation does not influence our school rankings, resource guides, or other editorially-independent information published on this site.
Discover a program that is right for you.
Sports management degrees focus on the business aspect of sports and recreation. Graduates may work as marketing agents, publicists, team managers, coaches, sports lawyers, or recruiters. The Bureau of Labor Statistics (BLS) projects jobs for these professionals to grow between 6% and 16% in the next 10 years. Professionals in this sector also earn much higher annual median salaries ($135,900) than the national average ($39,810.)

Responding to the field's increasing popularity, many colleges and universities now offer on-campus and online master's in sports management programs in addition to undergraduate degrees. Tuition costs can vary between $5,000 and $35,000. Graduates of accredited sports management programs can expect to enter a robust job market with higher-than-average annual salaries and ample opportunities for professional advancement.
Explore these promoted online degree programs.
These top, accredited schools offer a variety of online graduate degree programs. Figuring out where to apply? Consider one of these online Master's or PhD programs.
Most Affordable Online Master's in Sports Management in 2021
Our Methodology, Explained
Grad School Hub compiles rankings based on public data released from educational, commercial, and government databases. Sources such as the National Center for Education Statistics and the U.S. Bureau of Labor Statistics play a significant role in how we source our educational data. After collecting insight for each institution, we organize information into five weighted categories.
| | | |
| --- | --- | --- |
| Metric | Data Used | Percentage |
| Academic Quality | Full-time faculty percentage, student-to-faculty ratio, student retention and graduation rates | 30% |
| Affordability | Tuition rates, median student debt, and financial aid | 10% |
| Reputation | Admission and enrollment rates | 30% |
| Program Offerings | Number of program options | 20% |
| Online Enrollment Score | Portion of learners taking at least one online course | 10% |
A more comprehensive evaluation of how each category is determined and scored is accessible on our Ranking Methodology page.
What can you do with a master's in sports management?
A master's degree in sports management is typically required for a teaching or high administrative position in a postsecondary institution. National sports organizations also often look for a master's degree for top managerial positions.
Is a master's in sports management worth it?
In general, master's degree-holders earn more and enjoy a lower unemployment rate than workers without a master's degree. Additionally, a master's in sports management increases one's career options in a growing industry.
What are the highest-paying jobs in sports management?
Some of the highest-paying jobs in sports management include promotions and marketing managers ($135,900), athletic directors ($95,410), and sports statisticians ($92,030).
What is the job outlook for sports management?
The BLS projects robust growth for jobs that sports management degree-holders are often qualified to perform, such as promotions managers (6%) and statisticians (33%).
A graduate degree in sports management will prepare you for a myriad of careers in the collegiate and professional sports world. You can choose from concentrations like coaching, sports law, and sports management to further specialize your degree.
Most programs will ask you to either complete an internship or craft a thesis to graduate. Some of the programs on our list are designed to be completed in just one year while others give you the flexibility to take several years.
What Are the Goals of Sports Management?
---
Whether a sports manager works for a professional athlete, a team, or an organization, their main responsibility often revolves around enabling their clients to focus on their performance while they take care of everything else. As sports managers gain professional experience, their duties usually expand as well, and they begin to take on leadership positions in the workplace.
A master's degree in sports management can also position sports practitioners for top-level occupations. Colleges and universities that hire sports management graduates as recruiters or coaches often require them to hold a master's degree to qualify for leadership roles with greater responsibilities.
Why Get a Sports Management Master's online?
---
Many students choose to pursue their degree online in order to balance familial obligations or work experience. An online degree can help you manage multiple goals like gaining real life work experience in your field and pursuing the next level of education. Most employers will value an online degree the same as a traditional program.
Are online masters degrees respected?
Nearly seven million students were enrolled in online courses in 2018. That number has undoubtedly increased in years since. Employer views on online degrees can vary, but often the reputation of your school will matter more. For example, incredibly reputable schools like Harvard University and the University of Southern California offer online graduate degrees — and your diploma doesn't specify it was earned online. The quality of your education and work experience should be the most important factor for employment.
Career and Salary Outlook for Sports Management Majors
---
Sports management includes several professional options. Graduates of an accredited sports management program work in diverse careers as team managers, media specialists, and event coordinators. They can also pursue careers in fields such as advertising and sales, finance, and retail merchandising. See below for four potential positions for sports management graduates.
Public Relations Specialist
These professionals write press releases, manage their clients' public image, and respond to media requests for information. They also evaluate advertising and promotion campaigns to measure their effectiveness and timeliness. Some public relations practitioners monitor and manage their clients' social media channels.
Athletic Trainer
These professionals often provide first aid or emergency care during training or field games. They also educate and train athletes on how to avoid injuries and help them perform rehabilitative exercises during training. Some athletic trainers perform administrative tasks such as keeping a record of supplies, monitoring treatment progress, and writing injury reports.
Coach and Scout
Coaches teach and train athletes on proper techniques, sportsmanship, and game strategies to help them succeed in their sport. Scouts look for new players, evaluate a potential athlete's skills, and arrange for incentives for qualified recruits. Coaches and scouts often work together to make sure they recruit players with skills needed to build a competitive team.
Public Relations and Fundraising Manager
Fundraising managers develop and coordinate campaigns that attract donors. Some fundraising managers work on capital campaigns that focus on raising money for specific projects, such as a new hospital wing or school building. Professionals with specialized training work in planned giving campaigns. They manage large donations such as real estate bequests and gifts of major stocks and bonds.
Sports Marketing Manager
A sports marketing manager will create campaigns for a team, stadium, franchise, league or athlete to create engagement and buzz with fans. They also use marketing to attract sponsors and advertisers. This job spends a lot of time developing brand and creating advertisements that promote their clients and connect with viewers.
Similar Industries
Should I do an internship in sports management?
Any internship or work experience you can earn in the field before graduation is a great idea. It can be hard to find an entry-level job that, ironically, doesn't ask for any prior experience. An internship will make you a more competitive candidate and prepare you to succeed in the sports management field. Internships can also help you learn about the types of jobs you prefer within sports management — athlete development, sports law, public relations, or coaching.
Accreditation for a Master's in Sports Management
---
Colleges and universities throughout the United States periodically complete the accreditation process voluntarily to signal their commitment to providing quality education. Recognized accrediting agencies evaluate schools' academic offerings and institutional integrity according to accepted standards and norms. The U.S. Department of Education (ED) and the Council for Higher Education Accreditation (CHEA) oversee the accreditation process.
Nonprofit, degree-centered, private and public institutions usually seek regional accreditation. Career-focused trade or sectarian schools often seek national accreditation. Regional accrediting agencies typically follow more rigorous accreditation standards than national accreditors. For this reason, organizations often prefer applicants who graduated from a regionally accredited school. However, ED and CHEA acknowledge both accreditation types.
Some accrediting agencies focus on specific programs instead of entire institutions. In the sports management field, ED and CHEA recognize the Commission on Sport Management Accreditation (COSMA) as the main accrediting agency. COSMA accredits sports management programs at the bachelor's, master's, and doctoral levels.
Common Online Sports Management Courses
---
Schools that offer on-campus and online sports management master's degrees typically maintain the same curriculum for both programs. Students enroll in business courses while focusing on the sports industry. Most programs also require students to enroll in at least one research course.
Some sports management programs offer a specialization such as sport law, athlete development, or high-performance coaching. Some online master's in sports management programs may not offer specialization courses off campus.
See below for common courses in many on-campus and online sports management master's programs.
Sport Marketing, Sponsorship, and Sales
Students examine the role of corporate sponsorship in an effective brand marketing plan. The course familiarizes enrollees with different types of marketing research and how to integrate relevant data or findings into an impactful sales strategy. Enrollees study various ways to develop, implement, maintain, and evaluate sponsorship programs. Students review case studies of successful campaigns to glean best practices and solutions.
Conflict Resolution and Negotiation
Students examine the dynamics of union/management relationships through various case studies and simulations. Enrollees learn how to use and maximize the impact of various conflict resolution tools and techniques. Students learn about relevant regulatory policies and procedures that govern the collective bargaining process. Course topics include negotiation techniques, relationship-building, conflicts of interest, and creating leverage. Students develop active listening skills during conflict resolution exercises and learn how to use these skills to manage the outcome.
This course covers core financial concepts such as strategic cost management, capital investments, and portfolio evaluation and diversification. Students learn to analyze and create different types of financial statements such as cash flow records, income statements, and balance sheets. The course also allows enrollees to explore the relationship between finance and key management aspects such as human resources, organizational sustainability, and corporate responsibility.
Policy and Governance in Sport
Students examine the policies and structure of sports organizations at regional, national, and international levels. The course traces the development of amateur and professional sports, including the Olympic movement and its various offshoots like the Special Olympics and the Paralympic Games. Enrollees study the different organizational objectives and membership guidelines of sports' governing bodies and the role they play in the industry's development and growth.
Event and Facility Operations
This course familiarizes students with the activities involved in managing a sports facility, such as scheduling and operations, maintenance, staff management, and marketing initiatives. Students learn how to generate multiple income streams, evaluate and draft third-party contracts, and implement appropriate security procedures during and outside of events. The course also touches on the impact of sports facilities on the socioeconomic fabric of the surrounding community.
Concentrations in Sports Management Degree
At some universities, you can choose a concentration within the sports management graduate program. A concentration is a great way to build specialized expertise if you know which career path you'd like to pursue. It can set you up to be better prepared for real-life scenarios and introduce you to the different ways you can apply your degree.
Sports Management
This concentration is focused on preparing students to lead and manage sports related organizations like teams, institutions, leagues, events, and brands. You'll learn leadership, business, and management skills with a sports industry lens. Courses may include sport marketing research, sport management, international sport governance, sport fiance, and fundraising.
Coaching
If your passion for sports is in athlete development, you can choose a coaching concentration. This specialization will prepare you to coach high level sports teams, discover talent, and develop skills. Common courses for this concentration include psychology of coaching, motor behavior for sport coaches, creating healthy competitive environments, youth development in sport, strength and conditioning methods, and coaching education administration.
Sports Law
Students who are passionate about sports and law can choose this concentration. Specializing in sports law can set you up for a career at a law firm specializing in sports, or as a resident lawyer at a sports organization. You may take courses like sports law, law and the media, compliance and current issues, ethics and legal issues in sport management, and mediation and conflict resolution.
What Are the Benefits of a Degree in Sports Management?
---
Sports management professionals cite different reasons for pursuing a career in the field. Many are former college athletes or lifelong sports enthusiasts. See below for five common reasons students pursue sports management careers.
Career Flexibility

Sports management is a broad field. Practitioners can work as coaches, recruiters, trainers, marketing professionals, publicists, brand managers, and media consultants.

Growth Industry

The BLS projects jobs in this sector to grow 6% between 2019 and 2029, which translates to the addition of close to 19,000 jobs.

High Salary

According to the BLS, even with just a bachelor's degree, sports managers who specialize in marketing and advertising can potentially earn six-figure salaries. In 2019, these professionals earned $135,900.

Pursue a Passion

Sports management professionals often pursue a career in the field because they enjoy the industry. Working as a sports manager allows practitioners to get paid for pursuing their passion.

Travel Opportunities

Sports managers who concentrate on managing teams, whether in professional or college-level sports, often travel with teams each season.
Certifications and Licensure for Sports Management Majors
---
Some professions in the sports management field require practitioners to obtain licensure or certification. The list below presents three such examples. Licensure and certification requirements often vary by state. Prospective students should check with a state's regulatory board for specific requirements.
athletic trainers to take the exam administered by the Board of Certification for the Athletic Trainer. States also usually require athletic trainers to hold a degree accredited by the Commission on Accreditation of Athletic Training Education. ">
certification vary between states, but most require coaching applicants to be at least 18 years old and trained in first aid and CPR. Some states require coaches to enroll in courses in coaching fundamentals and sports safety. ">
NFLPA certification exam. Test-takers need a master's degree and must attend a two-day seminar in Washington, D.C. prior to the exam. The multiple-choice exam includes 60 questions that cover topics such as NFLPA regulations, NFL player benefits, and performance enhancing substances. ">
Many of the scholarships for sports management majors come from colleges and universities offering the degree. However, several regional and national sports organizations also offer financial assistance to students pursuing an undergraduate or master's degree in the field. Read below for five potential scholarships for sports management students.
Ethnic Minority and Women's Enhancement Graduate Scholarship
Who Can Apply: Female student-athletes with a bachelor's degree from an NCAA-member school and who have been accepted to a master's in sports management program can apply. The program also accepts applications from minority students. Applicants must be pursuing a postgraduate degree that will qualify them for positions like athletics administrators, coaches, or trainers.
Amount: $10,000
Janet B. Parks NASSM Research Grant
Who Can Apply: Administered by the North American Society for Sport Management (NASSM), this grant accepts applications from graduate students engaged in field-relevant research projects. Applicants must hold NASSM membership and submit a detailed research proposal describing the theoretical framework and methodology as well as the relevance of the research to the sports management field.
Amount: $5,000-$10,000
Jim McKay Graduate Scholarship
Who Can Apply: Former intercollegiate varsity athletes who have been accepted to a graduate program in sports education with a focus on sports journalism or communications may apply. Candidates must be nominated by the NCAA representative of their schools. The program accepts applications from male and female athletes.
Amount: $10,000
NASCAR/Wendell Scott Award
Who Can Apply: The Hispanic Association of Colleges and Universities (HACU) welcomes applicants from undergraduate and graduate students enrolled in a HACU-member school. Applicants need a 3.0 GPA and must be pursuing a degree in one of several fields, including sports marketing. The program currently accepts applications only from students enrolled in Florida, North Carolina, and Georgia institutions.
Amount: $1,000-$5,000
Stadium Managers Association Foundation Scholarship
Who Can Apply: Undergraduate and graduate students pursuing a degree in sports management with a focus on stadium management or a related field may apply. Applicants must show stadium-related work experience, be enrolled as full-time students, and have a history of community service. Applicants must also submit a 500-word essay detailing their reasons for applying.
Amount: Varies
Who can apply for these scholarships?
Anyone student seeking assistance with funding their education can pursue scholarship opportunities. If you have proven financial hardship, you may qualify for government assistance as well. There are thousands of scholarships out there with varying requirements. Some ask for experience related to the field or organization, like being a college athlete or having worked at a sports stadium. Others may be designed for certain groups of students like women or minorities. You can also ask your university's financial aid office for help identifying scholarship opportunities.
GradSchoolHub.com is an advertising-supported site. Featured or trusted partner programs and all school search, finder, or match results are for schools that compensate us. This compensation does not influence our school rankings, resource guides, or other editorially-independent information published on this site.
Discover a program that is right for you.
Explore different options for you based on your degree interests.